Additional ISO Certifications We Offer in Rochester, New York (NY)

There are other ISO certifications we, The ISO Pros, offer as well in Rochester, New York (NY).
This is because we ensure that everything our customers may need is sincerely cared for by our company. We must provide quality services that are up-to-date and regularly reviewed.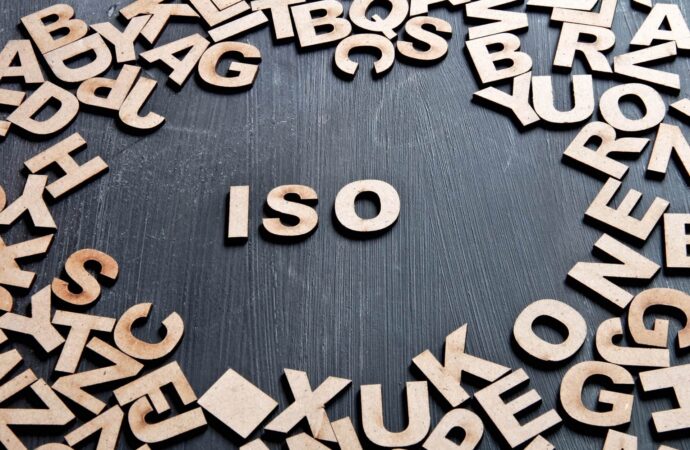 Aerospace AS9100
Published in October 1999, Aerospace AS9100 supersedes the previous AS9000. The standard moreover integrates the most recent version of ISO 9001 while sticking to the quality and safety requirements thereof. It aims to provide safe and reliable products to the aerospace industry.
Aerospace AS9101
AS9101, on the other hand, refers to the Audit requirements for the Aviation, Space, and Defense (AS&D) industry. This specifies the variable and structure for the assessment report of conformity and process-based efficiency of the 9100-series standards, the QMS documentation of the involved organization, and customer and statutory/regulatory requirements.
Aerospace AS9102
AS9102, also known as Aerospace First Article Inspection Requirement, aims to outline an objective process from which the first article inspection including the necessary tools such as checklists and forms are performed. This is to guarantee that requirements have been understood, documented, and verified.
Aerospace AS9102 is also made up of three (3) forms: the part number accountability, product accountability, and characteristic accountability.
Anti-Bribery ISO 37001
Anti-Bribery ISO 37001 is an international standard that helps organizations to enforce an anti-bribery management system to tackle corruption. ISO 37001 tackles two (2) key areas: bribery by the organization for the gain of either the personnel or business partner/s, and bribery associated with the activities of the organization.
Asset Management ISO 55001
ISO 55001 refers to a quality framework that leads you toward efficient asset management practices with which you can meet the stakeholder, business, and legal requirements. It is an organization's most effective response saving cost and time.
Moreover, Asset Management ISO 55001 uses a Plan > Do > Check > Act cycle for a consistent improvement in an orderly manner.
Advanced Product Quality Planning (APQP)
APQP refers to the process and techniques used to ensure that a manufacturer can perform the necessary tasks and produce a product aligned with the customer requirements. It utilizes a systematic approach to facilitate effective communication, complete tasks in time, reduce and decrease quality issues as well as quality-related risks throughout a product launch.
Failure Mode and Effects Analysis (FMEA)
FMEA is another systematic approach used to identify and prioritize various modes of failure and effects. As such, this defines the modes of failure, the potential effects thereof, as well as the causes of failure.
Measurement Systems Analysis (MSA)
MSA applies the procedure through which a collection of various statistical analyses and methods are used to determine the viability throughout the measurement process. Quality decisions are the most significant tool in quality assurance and control. With this, MSA has comprised five (5) distinct variables: Bias, Linearity, Stability, Repeatability, and Reproducibility.
Statistical Process Control (SPC)
SPC is a statistical method used to understand, monitor, and control the processes and/or behavior of a system. It can be used in any process from which the result can be determined and applies primary statistical principles such as the Central Tendency.
Product Part Approval Process (PPAP)
PPAP applies the process from which the product and process achieve the design intent and primary requirements. PPAP and APQP are somehow related in which both elements of PPAP and APQP are developed during the critical times of product and process design.
Automotive IATF 16949
Automotive Core Tools, or IATF 16949, are the building blocks for effective implementation and maintenance of a Quality Management System (QMS). IATF 16949 includes core tools such as APQP, FMEA, MSA, SPC, and PPAP.
Body Armor BA 9000
Published by the National Institute of Justice, Body Armor BA 9000 stands for the quality standard for body armor. It refers to the construction and assembly requirements necessary according to the personal armor for federal, state, tribal, and local law authorities.
Capability Maturity Model Integration (CMMI)
Broken down into five (5) maturity levels, CMMI is a process and behavioral model used to help define what organizations must do and streamline process advancement. The five (5) maturity levels include
Initial – processes are unstable

Managed – processes have been planned and measured but still contain issues that must be resolved

Defined – organizations can identify their issues and solve them

Quantitatively managed – organizations use quantitative data to identify predictable methods

Optimizing – organizations are consistently improving and responsive to improvements
Cybersecurity Maturity Model Certification (CMMC)
A general standard is used to enforce cybersecurity all over the defense industrial base (DIB). CMMC is applied to protect sensitive information against major compromises.
Counterfeits AS6081
This standard protects against the rising number of fraudulent or counterfeit electronic parts for organizations that do not buy directly from authorized agencies.
Energy ISO 50001 and SEP
ISO 50001 and SEP refer to the conservation and preservation of energy to meet a consistent improvement in energy performance.
Environmental ISO 14001
ISO 14001 refers to the requirements necessary for the improvement of an organization's environmental performance and completion of its legal obligations with environmental impact.
Ethical Sourcing SQFI
The SQFI, or Safe Quality Food Institute, relates to stringent and reliable food safety and a quality program known by food-service providers around the world. The SQFI aims to fulfill industry, customer, and regulatory requirements encompassing each sector of the food supply chain.
Facility Management ISO 41001
ISO 41001 defines the requirements regarding a facility management (FM) system from which an organization is tasked to perform efficient facility management, meet the needs of involved parties, as well as to support sustainability despite the competitive nature across the world.
Food Safety Modernization Act FDA FSMA
A legislative mandate created to prevent foodborne illnesses and their consequences in the food supply chain.
Food Safety ISO 22000
ISO 22000 is the ISO standard for food safety management applicable to any organization to define and facilitate food safety hazards.
Forestry SFI ATFS (Sustainable Forestry)
Sustainable Forestry Initiative and American Tree Farm System are two forest certification bodies to protect biodiversity and wildlife habitat, among others.
Gluten-Free Certification (GFC)
This certification was developed to protect people against illnesses or disorders associated with gluten products. Moreover, GFC fulfills rigorous principles for gluten-free safety.
Info Security ISO/IEC 27001
ISO/IEC 27001 refers to an information security management (ISMS) to secure sensitive information such as intellectual property, financial information, etc.
International Traffic in Arms Regulations (ITAR)
The regulatory requirements for the restrictions related to the import and export of articles and services associated with defense and military technologies.
IT Service ISO/IEC 20000-1
The first international standard relating to IT service management. This refers to the planning, design, transition, delivery, and enhancement of services to fulfill service requirements and deliver value.
Laboratory Accreditation ISO 17025 
ISO 17025 defines the necessary variables for laboratories that will enable them to execute tasks such as testing and calibrations.
Medical Devices ISO 13485
ISO 13485 encompasses the needs for a quality management system related to medical devices and their associated services that constantly fulfill applicable regulatory requirements.
Occupational Health and Safety Management System (OHSMS) ISO 45001
ISO 45001 refers to the occupational health and safety (OHS&S) management system used to foster a safe and healthy work environment to reduce risks and illnesses/disorders.
Packaging ISO 15378
The quality management system for primary packaging materials to ensure that these materials have fulfilled applicable regulatory requirements as well as to ensure the constant improvement of its QMS.
Quality ISO 9001
ISO 9001 is the quality management system fostered almost in all standards.
Responsible Care RC14001
Based on a Plan-Do-Check-Act cycle, the Responsible Care Management System utilizes quality management practices with a commitment to consistent improvement.
Supply Chain ISO 28000
ISO 28000 defines a security management system to analyze variables relevant to security assurance in the supply chain.
Telecommunications TL 9000
With an emphasis on the supply chain instructions from the international telecommunications sector, TL 9000 focuses on the general components of ISO 9001 to satisfy the needs of the information and communications technology sector.
Audit Management Systems ISO 19011
An international standard fostered to implement guidelines for management systems auditing to assess the competence of individuals within the audit process.
Outsourced Internal Auditing
This refers to the ability of an organization to utilize an independent internal audit that enables an organization to facilitate employment costs associated with the internal audit function, among others.
Virtual Internal Audit
With the rise of technology, Virtual Internal Audit refers to the deployment of digital technologies to help enhance an organization's internal financial, business and IT controls, etc.
Second Party Audits
Second Party Audits are an external audit demonstrated by a company in place of a customer with which the results can affect future decisions.
Supplier Audits
Used by organizations, Supplier Audits identify if an organization's business partner satisfies their expectations. Moreover, it evaluates a supplier's quality systems.
Supplier Evaluation
Supplier Evaluation involves the process from which a potential line of suppliers are rigorously evaluated with the use of different quantitative and qualitative evaluation techniques.
Compliance Audit
An external evaluation used to provide an extensive review of an organization's compliance with laws, regulations, etc.
Pre-Assessment Audits
Essential method companies use before registration or certification begins. It helps an organization be familiar with the audit procedures and enables them to be acquainted with their present management system on an external preview.
Documentation Audit/Desk Audit
Documentation Audit/Desk Audit specifies the opportunity for an employee to identify if their duties align with its work category.
Contact us here at The ISO Pros should you need help with all of these services!
IQC The ISO Pros can help you implement, train on, consult, and have your company and/or organization certified on the following ISO Certifications: